One foot forward, and two backwards – the trend continued to rule the market on March 2. The Nifty, which showed signs of recovery a day in advance, declined 0.44 percent or 76 points to 17,375 as of 9.50am.
On the options front, call writers were adding to their position at 17,400 in a massive way, building pressure on the index. They also added positions on 17,450 and 17,500 strikes. Put writers shifted lower to 17,300 and 17,250.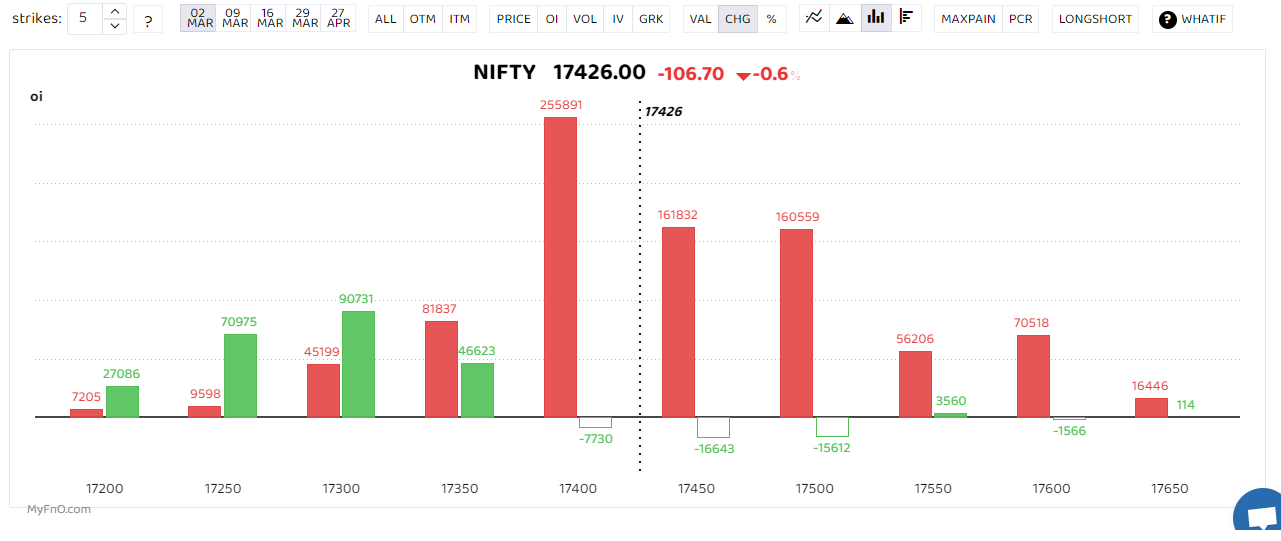 "The market looks choppy today," said Santosh Pasi, a derivatives trader and Sebi registered investment advisor. "Even as Bank Nifty looks strong, Nifty may drop 50-70 points from hereon."
India VIX gained nearly 4 percent, indicating that the market is turning much more volatile now.
Sectoral matrix was mixed. While infra, cement and realty sectors saw long build up, which is a bullish scenario, others saw short buildup, led by technology, chemicals and pharma. Short buildup is a bearish scenario signified by rise in open interest but fall in stock prices.
At the stock level, MCX saw heavy short buildup, followed by Siemens, L&T Tech Services and LTI Mindtree. BHEL, Coal India and Ambuja Cement saw long buildup.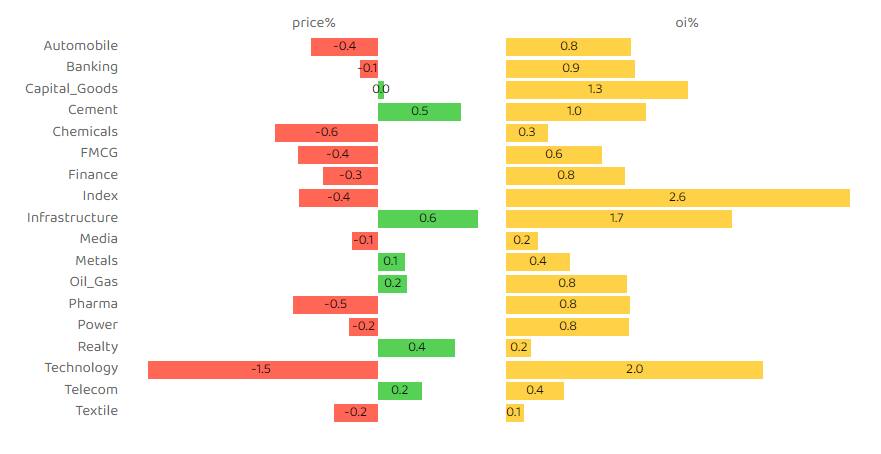 Manish Shah, a Sebi registered research analyst, advised traders to sell Granules India and buy Berger Paints on an intraday basis.